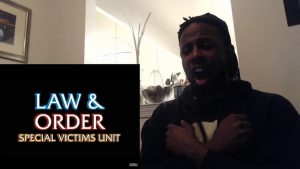 And now we see the result of allowing bullshit and political correctness taking over policing.
Giving the knee. Not targeting known criminals because they is black. Allowing hate speech against whites from all and sundry. Ignoring and playing down criminal activity, cos they is black. Allowing statues to be defaced and destroyed because the heritage doesn't fit with the agenda of the left. Glossing over grooming, honour killing, slavery, domestic abuse – 'it's their culture' so no problem to the left.
We have had violent conduct 2 nights in a row. Coppers attacked, and you can bet your life they fell over themselves to pander to the animals. This is just the start of the violence and looting.
And the stupid cunts in all the media are too scared to call BLM and Climate cunts for what they are and what their aim is – chaos and the end of civilised policing and conduct.
Nominated by: Cuntstable Cuntbubble