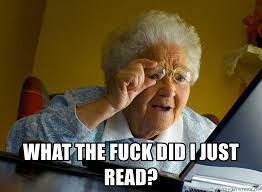 A boorish "who the fuck are you?" cunting for attention seeking 'C listers'.
These are all genuine recent Daily Mail online 'features' :-
"Jessy Nelson displays her jaw dropping body pics" …
"Bella Hadid flaunts cleavage in Instagram clip" …
"Rebel Wilson shares flirt photo shoot" …
"Megan Barton admits she would like to get back in to stripping" …
"Christine McGuinness flaunts her ample assets in a slew of skimpy Lingerie"
I've never heard of any of these talentless, banal cunts and why does the Daily Mail pander to them?
Understandably, 'Chavs' need their celebrity score and it is bad enough 'A listers' vying to supply it with County lines efficiency. Now we have to endure these 'no mark C listers', usually posing in some swim suit or equally tacky attire with no credible story.
The iteration of their monologue is like the dripping of urine upon the head of a condemned man. Perhaps we should merely view them for what they are – momentary wank material for teenage lads.
Self-obsessed, deluded CUNTS!
Nominated by Daz