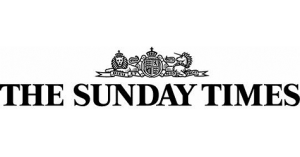 The Sunday Times. The only newspaper I take.
I think I have cunted it previously over it's ridiculous property section – never Scunny or Wigan, forget Redcar, always somefuckingwhere costing a few £mill, and its ludicrous restaurant critic – mostly London but if not at least some place where lunch is £200+ for two.
But it excelled itself today. Restaurants are closed so the hooray Henrietta critic had a take away. Chicken and veg/salad. Cost?
£205 for a family of 4. I kid you not.
The ST and planet London. How fucking out of touch can they be?
Nominated by Cuntstable Cuntbubble