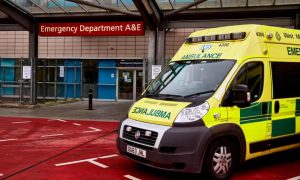 A Sunday morning cunting for the 'Message'
I am getting pissed off with all the cunts, media, doctors, experts, government ministers going on and on about the fall in numbers of people going to A&E.
The conclusion is that people are afraid to go because of Chinky bat and effnick flu, and they are concerned people are dying due to strokes and heart attacks.
Now it is probable that in some cases this is true but the other possible reason is that in normal times there a lot of cunts rolling into A&E who don't really need to go. Can't get a doctors appointment 'oh I will go to A&E' and from what I have seen in hospitals there are always a high number (way out of proportion to the population) of elderly effnicks hanging around in hospitals!
Go to A&E if you really need to but either fear or the unnecessary has taken pressure off the NHS!
Nominated by Sick of it