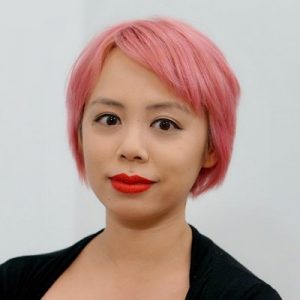 I would like a Lemon Curd coloured cunting for Tessa Wong, a journo who 'contributes' to the Leftie News Propagandists, specifically for this piece:
https://www.bbc.co.uk/news/world-asia-51456056
Despite them having released a virus that has fucked the entire world over both medically & economically, told dangerous fucking lies about it ("not human-to-human transmissable") & then created vast smoke screens to hide behind, we are now not allowed to be nasty to our moon-faced custard coloured cousins.
It is racist apparently to 'joke' that the Chinese will eat anything. Well, as I said to 'er-indoors last night as we tucked into roasted civet cat & deep-fried locust, with bat-wing ice cream for dessert, "you just can't beat a good chinky." No, that didn't happen, obviously, we had pasta – which has not yet mutated to give me the raging chinese syphilitic bat shitting disease or anything approaching it.
So listen up Tessa, the initial outbreak of SARS in 03/04 was proved to come from catching weird shit & eating it, so it isn't waycist to accuse the fuckers of doing it, or joke about it.
The questions over how this virus jumped species are yet to be answered, mainly because Fu Manchu is sitting on the evidence, due in my opinion to the fact that if it did break out due to an accident in the Wuhan Centre for Disease Control, as some are claiming, then Comrade Xi & his merry band of commie cunts will be looking at a large fucking bill with 'Rest Of The World' as the payee, or down the wrong end of Orange Don's metaphorical AR16 if they don't comply.
If this pandemic spirals &, as some of the stuff I'm reading is saying, our food supplies start dwindling, there is going to be blood on the fucking streets in short order. So a few 'No.23 & No.47 with egg fried rice' jokes aint gonna count for fuck-all.
Nominated by The Stained Gusset