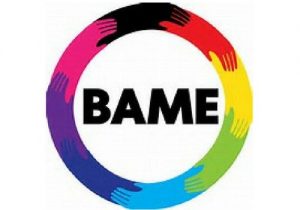 BAME
Black, Asian and minority ethnic. Which translates as skin colour.
What an insult to Brits who happen to have a suntan. It is entirely discriminatory and confers a convenient label. You are not British you are BAME.
South Africa was widely condemned for classifying it's population by skin colour as was the Southern states of the US. But it seems ok in modern UK to use this term. How fucking woke can it be using a discredited form of discrimination in a multi cultural society?
I suggest it suits the liberal left to use identity labels and invoke victimhood at the expense of British society in general. And it serves to marginalise the majority.
Nominated by Cuntstable Cuntbubble
A minority Cunting for having your cake and eating it.
No, it isn't Brexit it's BAME!
Looking back over the years linking ethnicity to anything was seen as taboo! the media, the political elite, the left wing wankers and liberal retards all shy away from even hinting at ethnicity when there are bombings, grooming gangs and stabbings.
Now they can't help themselves, every cunt under the sun is up in arms because BAME are dying disproportionately in relation to their numbers in the community.
Calls are going out to link Covid deaths to ethnicity to find out why.
All sorts of reasons are being muted, socioeconomic, high numbers in the health service, poor general health, in fact anything the collective concerned cunts think of.
Ethnicity seems to be a double edged sword, only use the sharp edge when needed
CUNTS.
Nominated by Sick of it