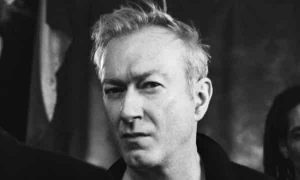 Congratulations to our musical friend Chas C who correctly used obviously inside information to predict that Andy Gill, the founding member and guitarist of British post-punk band Gang Of Four, has died aged 64.
The musician's scratchy, staccato riffs provided the band with their signature sound, and influenced the likes of Nirvana, Fugazi and Franz Ferdinand.
Gill had developed a "respiratory illness," after finishing an Asian tour. The word coronovirus comes to mind, but the tour was a while back.
On to Deadpool 155:
The rules
1)Pick 5 famous cunts you think are next to conk out.Picks are first come first serve.No duplicates allowed.You can always be a cunt and steal other players picks from previous rounds (Like Black and White Cunt frequently does)
2)Anyone who nominates the world's oldest man or woman is a cunt and will be ignored.
3)It must be a newsworthy cunt we have heard of.