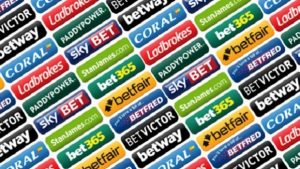 Gambling advertising is a cunt.
Every day there seems to be more and more adverts for various different gambling firms trying to muscle in on their share of a quick quid. On the front of football shirts, funky, colourful adverts that make it cool and fun, which for me, seems to be made to appeal to kids as well as adults, but no one is talking about the problems that gambling brings. In the last two years, problem gambling among the 11-16 year olds has soared, according to a gambling commission audit which was reported in The Daily Mail. Mobile apps have proved popular with this age group, with betting games being most played.
There are thousands of adults that have lost everything due to gambling: home, relationships, job, the list is endless and frankly, these betting firms don't care. They wheeled out the slogan "when the fun stops, stop". That's really responsible, isn't it? It's like telling a cannibal to stop eating people when they don't enjoy it so much.
It's huge business and there'll be a lot of money being made at someone else's expense.
Nominated by EVILSCOTSMAN