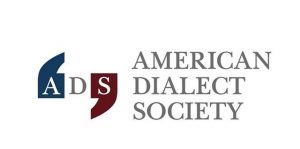 I feel it's no less than my civic duty to nominate the American Dialect Society. These are the twats who announce the annual "Word Of The Year" – now it's always some irrelevant bullshit, but this year they have excelled themselves. What's the word of the year this time you ask? Is it "Muslim", or "Invasion", or "Genocide" perhaps? "Media Bias"?
Nope, it's "THEY". Yes, the most on-point and relevant word for humanity over the last 12 months is THEY, replacing those awful outdated horrors "he" and "she".
https://www.independent.co.uk/life-style/they-singular-pronoun-non-binary-gender-american-dialect-society-a9270956.html
So we now get articles like this – and I quote – "In September 2019, Sam Smith announced their decision to use gender-neutral pronouns. The singer, who identifies as non-binary, shared their news on Twitter, writing: "Today is a good day so here goes. I've decided to change my pronouns to THEY/THEM."
Not really much else to be said in the way of cunting this one, is there? Pretty much a self-cunting prophecy.
Nominated by Cuntan the Cuntarian