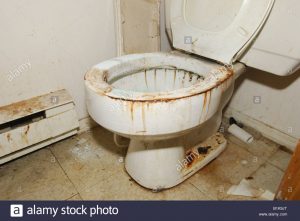 Public toilets are almost non existent these day, especially out in the sticks. And even when you do find some you dare not to dwell inside for being attacked by some druggy or shirt lifter. Plus the state of some of those toilets are a fucking disgrace!
But then again the same can be said for bogs in pubs & cheap restaurants. I am convinced some patrons have no idea of how to use the fucking things, so instead they just piss/shit anywhere other than down the toilet bowl itself. And if you end up using a unisex bog don't be surprised to find used jamrags on the toilet seat or blocking the toilet to the point of it overflowing with piss, shit and lots of blood!
But do these cunts care about trying to clean up after their mess? Of course not: always someone else's problem.
And even when you do find a usable pub bog you always get some cunt banging on the door wanting you to hurry up; while you are distinctly aware that you want to lay some cable and purge some loud farts along the way!
Or you get the cunt in the next cubicle who chooses to have a conversation on his phone while taking a dump. I mean what kind of desperate cunt would do that?
Better off taking a piss up a dark alley: I shit you not!
Nominated by Technocunt