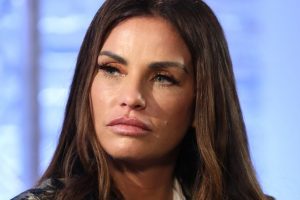 A fish in a barrel cunting for the loosest of women.
The worn out, has been come dumpster is trying to overturn her lengthy driving ban. This latest ban, one of many that has been awarded to this fucking slag, was for drink driving. Police found the semi conscious slapper steaming drunk in her just crashed Range Rover, where she informed them that she wasn't driving, but an unnamed friend of the stupid young chav thats fucking her. Yes, that old chestnut, wheeled out by every thick cunt caught pissed up in a car, bang to rights.
The cock hungry surgery addict didn't even bother turning up to court, as she was abroad, trawling the low rent holiday hot spots in a desperate attempt to find a brickie under the age of sixty that hadn't fucked her. Now, she's moaning that the two year ban is unfair, and wants a retrial to reduce it. Fuck off you slag. I would say the roads are safer for the duration, but she has form for driving, as these laws don't count for special people like her. She's been to court more times than the great train robbers combined, mostly for driving offences, it's about time they took her license away for good.
Nominated by Gutstick Japseye