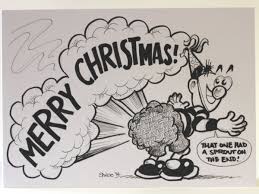 If farting in a public toilet doesn't make the grade for ISAC, then farting in public should be considered.
At a previous workplace, some dirty fucker had the habit of letting one go then doing a disappearing act. His anal utterances were of the 'silent but violent' variety, they didn't just hum, they sang soprano. He would then come back into the office after about five minutes, thinking that no one knew it was him – dirty cunt.
On another occasion, I was in an airport departure lounge, when some bloke walked past at speed and emitted a thunderous BRRRAAAAP!!!! Imagine my horror when I saw that same cunt boarding my plane.
Nominated by Mystic Maven