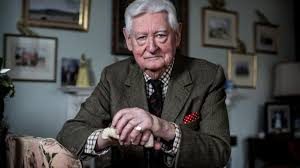 Congratulations to Liberal Liquidator who correctly predicted that Lord Edwin Bramall Former Head of The British army would be the next celebrity to conk out aged 95.Bramall had a distinguished career last decades all of which Carl Beech tried to ruin by accusing him of being a peadophile and child killer.Luckily Bramall lived to see the fantasist cunt go down before he carked it.
On to Deadpool 147:
Rules:
1)Pick up to 5 famous cunts you think will die next.No duplicates allowed.First come first serve.Anyone who picks the world oldest man or woman is a cunt and will be ignored.
2)You can always steal other peoples nominations from previous rounds (like Black and White Cunt frequently does)
3)It must be a newsworthy cunt we have heard of.
My Picks (Shaun) :
Genesis P-Orridge
David Gulpilil
Gianluca Vialli
Lil Reese
Frankie Banali