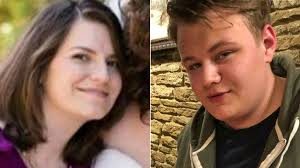 Stupid Americunt that can't fucking drive kills a Brit riding home minding his own business and then scurries home claiming diplomatic immunity when her husband isn't even a fucking diplomat.
How the fuck is every cunt on duty at that fucking yanky base given immunity for them and their families? Some crazy bitch with an M-16 could go on a mass-murdering rampage and we can't even legally keep her in the country because her hubby works as a mechanic at a fat-shit base!? Aren't those cunts embarrassed as fuck that their base is now surrounded by signs telling the stupid fucks to drive on the fucking LEFT?
In their shoes I'd want the retarded splitarse to come back to face trial to restore some dignity and wouldn't give a shit if she does time she fucking deserves it.
Nominated by ShaggawotZ