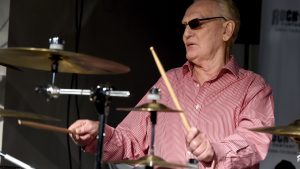 Congratulations to Chicken George who correctlty predicted that Cream drummer Ginger Baker would be next to conk out.Baker was 80 which was remarkable given his rock and roll lifestyle.Boris the Boilsucker also picked him but Chicken George was first so wins.
On to Deadpool 143
The rules:
1)Pick 5 cunts you think are on the way out.No duplicates allowed.Anyone who nominates the world's oldest man or woman is a cunt and will be ignored.
2)It is first come first serve.You can always be a cunt and steal other peoples names like Black and White Cunt frequently does.
3) It must be a newsworthy cunt we have heard of.
My picks (Shaun):
David Gulpilil
Juliette Kaplan
Douglas Hurd
Denis Goldberg
Roy Hattersley