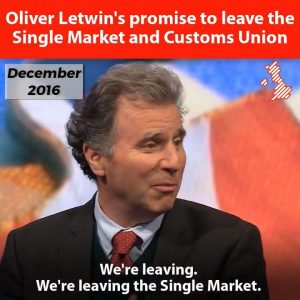 A one-nation cunting please for this obsequious old arsewipe, who, despite being a Conservative and well rewarded by his party, has turned on it and combined with cross party Remainer bleeders to prevent an election:-
https://www.telegraph.co.uk/politics/2019/09/12/cross-party-alliance-will-block-election-brexit-resolved-warns/
What a shame his constituents re-elected him after the vacuous old cunt allegedly dumped confidential government papers in waste paper bins in London parks, because he was too fucking lazy to deal with them properly.
What an arsehole!
Nominated by W. C. Boggs
Firstly – Long time reader first time 'cunter' so do I hope that I do justice with my first attempt. Anyway, I was quite astonished to note that Oliver Letwin has been overlooked somewhat.
I was reading with interest that Mr Letwin (anyone who egregiously undermines the sovereignty of this country surely cannot continue as a knight of the realm?) has intimated that the CROSS-party alliance of rebel MPs will thwart Boris Johnson's plan to hold a general election before Brexit has been resolved, or in other words, thwart the legitimate and democratic decision taken by the majority of the Country.
Whilst looks can be deceiving, Mr Letwin is not daft. He realises that as an MP of a leave constituency who has deceived his constituents in the most ignominious fashion, he will be unceremoniously ousted. So before he no doubt returns to his former directorship at Rothschilds, he and the repulsive former attorney general are trying to do as much damage as they can knowing they have nothing to lose; they don't. Mr Letwin has shamed himself, his office as MP, has cheated and most importantly has sold his honour for notoriety. He is the EU manifested in flesh and bone and stands for everything that the 17.4M voted against.
He talks about the government having no mandate for a no deal, yet is preventing an election and a mandate for Brexit, whilst having no mandate himself.
I am tempted to say that he can't have it both ways but judging by the look of him you wouldn't be surprised. He is a calamitous, cretinous, contemptible, cheap, conceited charade personified, but most of all he is a fucking cunt.
Nominated by Joe-a-quim-cleenex