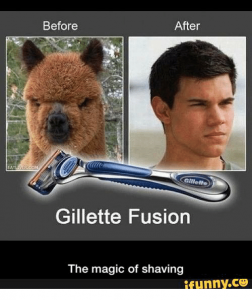 To be more precise, classic razor blades. Why in the name of fuckity fuck do these bloody things need changing every two to three shaves?
Call me old fashioned, but years ago Wilkinson Sword blades lasted for bloody ages, no SHWLTBO does not nick it and no I'm not Desperate Dan either.
Can any Cunter recommend a decent classic razor blade and where you can buy the fucking things?
Just had two shaves this morning, new razor blade the second time leaving my face looking like Jack the Ripper's had a pop.
CUNT,CUNT,CUNT,CUNT
BOLLOCKS
Nominated by CuntyMort