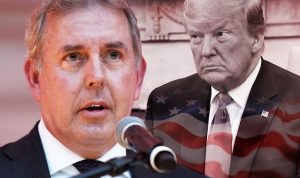 Kim Darroch's views on the Trump administration were perfectly well observed and what Ambassadors do and have done worldwide since time immemorial.
However, the leak of those opinions made his position untenable, particularly with a personality such as Trump.
The Ambassador's backing from May and Hunt was futile and naïve. And the kiss of death.
Darroch should have been recalled to save ill will and embarrassment instead of being used as some sort of pissing contest.
May and Hunt are indeed monumental cunts.
Nominated by Cuntstable Cuntbubble