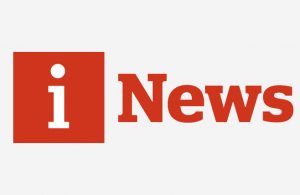 The i news paper.
'Claims Brexit will boost tourism turns out to be a myth' apparently. The i among other news outlets are claiming visitors to Britain are spending less due to Brexit. I would like to start by pointing out that surely, if we were to do this scientifically, the only conclusion we could glean from visitor spending being lower is that, NOT HAVING BREXIT YET, is the reason tourists are spending less. How the fuck can you claim something has had a negative effect before it's even happened?!
I'm sick to fucking death of reading journalists (bullshit merchants) interpretations of stats and figures. When will they get it through their simple fucking brains that the 'uncertainty of brexit' and 'brexit' are two completely different things. This government have caused the uncertainty of brexit and this is what's causing so many economic problems. British Steel has gone belly up because of the uncertainty of brexit not because of brexit, which as we alluded to before, hasn't happened yet, so cannot be the cause of anything.
It should be a crime to publish these spurious statistics along with a prognosis that's completely wrong. After all, they were quick to try and brand leave organisations as breaking the law for lying during the referendum and yet now they're reciprocating with even more outrageous speculation. Hypocritical cunts!
Nominated by elboobio