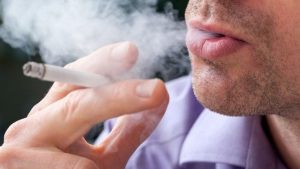 Public furtive objection to Smoking!! Please.
A massive cunting to people who begin pointedly sniffing or coughing when they get within 100 paces of me trying to enjoy a snout. I agree its a shitty habit etc etc, and I'm not a heavy smoker BUT! I actually go out of my way to not smoke around others. Always outside, if I see people coming along I'll cross the road or shift to suit the wind. It's not enough though is it? The looks that are cast my way like I'm some sort of Leper ringing a fucking bell I can take, but the pronounced sniffing and coughing that always follows is getting the old gander up.
Should I quit? Absolutely, but for now it's my choice and my money. I despise fat people (amongst many) but I certainly don't go around audibly tutting and shaking my head at every Jabba The Hut I encounter in Aldi or Asda. I think the next time it happens I'm just going to go out of my way to blow it right into their eyes. The Cunts.
Nominated by Roger the Shrubber.. son of Roger