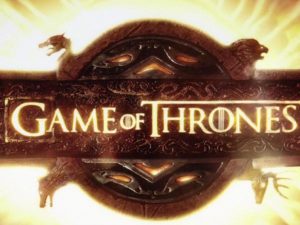 Game of Cunts more like.
As I don't want Sky-TV I'll confess I've never watched a second of this steaming pile of shite. But then I don't have to because every time I pick up a newspaper it contains countless pages which could be devoted to something sensible and not a load of wankery about some invented fantasy world complete with bollockery language all of its own a la JK Cunty. And then it creeps into the Westminster reportage as in "this is all similar to Game of Thrones" as if I give a shit.
I gather it's ending soon so this is probably a few years overdue.
Well piss off into oblivion then.
Nominated by Isaac Hunt