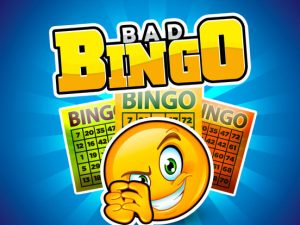 On-line betting but bingo in particular.
There has already been an eloquent cunting of the Sun Bingo advert but I am referring to the jolly, social, happy atmosphere all these adverts promote.
On-line bingo is not a social event. It is a sad, lonely pursuit aimed at those who can least afford it.
From personal experience I have 2 nieces who lost money they couldn't afford to these scams.
On-line bingo, and probably all forms of chance related on-line gambling should be banned or strictly regulated. The companies who profit from it are grasping cunts and the users are gullible cunts who don't understand simple statistics or company greed.
Nominated by Cuntstable Cuntbubble