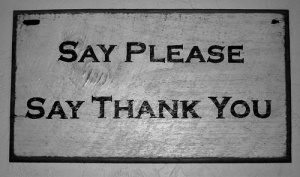 People who don't have manners are cunts. Total, utter cunts.
Please, thank you, holding the door for others, letting people pass. It's a little social grease that helps people along and, by and large, stops them losing their shit and going on a spree of physical violence.
It costs nothing you cunts so why not do it?
Think I'm having a bad day.
Nominated by Cuntflap