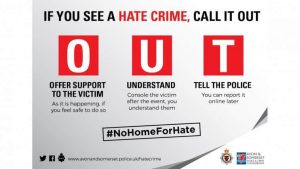 Apparently misogyny and ageism are now going to be considered "hate crimes". So now that entails calling someone an "old fart". FFS.
Nevertheless they say misandry is going to be added to the list as well. That would basically put all feminists behind bars. I really do hope that misandry is turned into a hate crime so then we can start turning the "liberal" left's own PC bullshit against them. Anyone who talks about "toxic masculinity" should be reported.
However, in the long term, these -isms and -phobias for everything need to be rolled back and, preferably, scrapped so that decent people don't have to live in fear of being prosecuted for saying the wrong thing while REAL criminals continue to act with impunity.
Nominated by Cunt me in