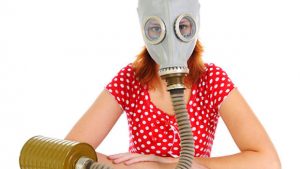 Whilst deaths caused by food allergies are tragic, they deserve some scrutiny and thereby I will prove that the victims deserve a cunting.
It seems these days that you cannot board a plane without a warning coming over the Tannoy announcing that "a passenger is allergic to peanuts" and for whom the merest whiff of a peanut will kill them. In such circumstances, we tend to roll our eyes and think "whatever". Such thoughts are caused by snowflakes crying wolf over allergies; your average millennial now being burdened with lactose intolerance, gluten intolerance and so forth.
Returning to genuine sufferers, some responsibility must lie with them to be cautious. Peanuts are ubiquitous, so it must be a trial to avoid these foodstuffs and their toxic vapours. If I feared for my life in such a manner, I would go and live on a remote Scottish Island, but, no, they have to go jetting around the world spoiling my inflight meals.
The deaths associated with Pret a Manger are tragic. However, it should be noted that Pret was operating within the law – the company having no requirement to list ingredients on its in-house products. If I were a sufferer, and merely eating a sandwich required me to inject adrenalin in order to avoid death, I would be somewhat circumspect about which fast food outlet I bought from. Certainly, I would be armed with a knowledge of the law on ingredients listing. I definitely would not board an aircraft with a mystery sandwich knowing that I would be 5 hours away from medical care. I might even make some butties at home. You see, I have an aversion to my own death.
The victims that come to the attention of the media are pretty, middle class, millennial females. I'm not going to directly cunt these victims because I don't want to be thought of as heartless. But we all know that millennial is a synonym for CUNT.
If you think I'm being harsh, I rest my case with this story.
What kind of allergy sufferer would go to a Northern, side-street Indian takeaway in the hope that the proprietor would give a fuck about her allergies?
Nominated by Sgt Maj Cunt