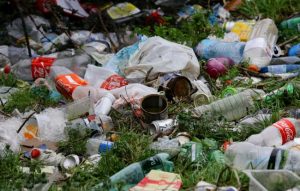 I'd like to nominate litter louts for a right royal cunting.
My dear old grandad always used to say that a dog shites on its own doorstep because it doesn't know any better. You'd expect that people would know better, but sadly not. There are thousands of brain dead mongs everywhere who'll ruin any public place, be it a street, a park, a beach, a motorway, a playgound , whatever, by burying it under a pile of their cans, bottles, food containers and other assorted shite.
These arsewipes should be herded up and slung into concentration camps. Hitler might have been a total cunt, but he wasn't ALWAYS wrong. Cunts.
Nominated by Ron Knee