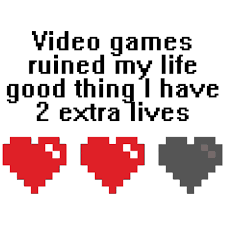 If you have an unhealthy interest in computer games, you are not an addict. No, you're an oxygen-stealing, waste of DNA cunt. Switch off your console, talk to people, get a girlfriend and get a job. If you want to get battlefield experience, join the Armed Forces. That said, they tend not to employ cunts.
Games developers are also cunts. These people are undoubtedly talented, but if they are diverted their energies into curing cancer or solving the world's ills, we'd all be happier.
That computer gaming is now classified as an addiction is another sign of how snowflake cunts are dragging society down the pan.
CUNTS!
Nominated by Sgt Maj Cunt