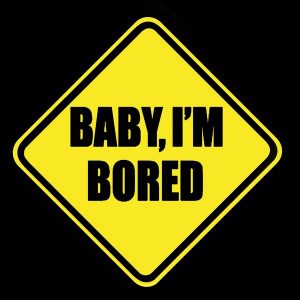 Baby On Board
Someone please explain to me why some cunts find it necessary to announce to other motorists, by means of a plastic sign from Halfords, that they have a "Baby On Board" their vehicle.
To these cunts I say – What in the name of infinite cuntititudity makes you think I should give a fucking shit ?
Does it make you feel safer for yourself and your (most likely equally pointless spunk-sample in post-coital form) offspurt, whilst driving in your customarily fuck-witted fashion ?
Are you simply attempting to project your own, obvious, inadequacy behind the wheel onto me ? Do you think that just because you drive like a cunt when your child is not in the car, that I do as well ?
Or are you of the opinion that I should pay more attention to the road than you, because you have an infant in the car who requires all of your attention, regardless of the fact that you've decided to get behind the fucking wheel of a potentially lethal piece of machinery and attend to your sprog at the same time ?
Or are you just showing off that you've miraculously pulled off the hitherto impossible and finally persuaded some standard-free slapper to actually have SEX with you ?
Either way – I couldn't give a fuck, you cunt !
Nominated by, Cunt Reviled