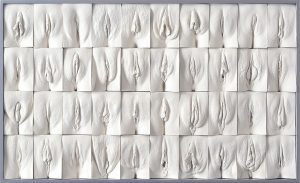 I would like to put forward for a cunting, VAGINAS. They have probably caused more strife and upset than anything on the planet, even more so than religion
Personally they have led me down routes a sane man wouldnt entertain costing me financially and mentally and leading me to my present situation. Who would have believed a little pocket of pleasure could have such a pull and its a huge pull it must be when u think of some of the complete fuckwits that own it.
And when you haven't got your blood up they are not very pleasant if you believe the vagasil adverts : smelly, itchy, leaky in fact another 57 reasons to avoid getting to close. Fuck me it can strip the dye from a gusset think what it can do to a chaps meaty bits.
Yes, the vagina is literally a cunt!
Nominated by Civvydog