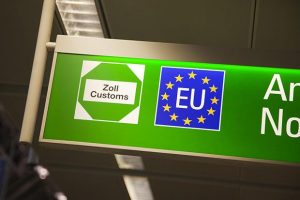 The Customs Union requires cunting. Definition below:
'A precondition of the customs union is that the European Commission negotiates for and on behalf of the Union as a whole in international trade deals such as the World Trade Organisation, rather than each member state negotiating individually.'
This is what is being forced on us by the Remoaners.
So – no UK trade deals and staying shackled to the EU. This is not a 'Leave' vote this is a betrayal of that vote.
The Customs Union is a bureaucratic nightmare of the EU's making and staying in it is against the wishes of the majority and giving in to those that 'know best'.
Fuck the Customs Union, fuck the EU and fuck the cunts who are bent on overturning the referendum.
Nominated by Cuntstable Cuntbubble