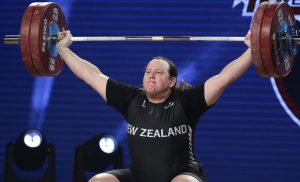 The Commonwealth Games and the International Olympic committee are a bunch of trendy cunts.
The CG weightlifting is dominated by a tranny competing as a woman. Gavin Hubbard competed as a man until 2014. Now styled 'Laurel' this fucking freak has been cleared by the committee to compete as a woman.
In what world can this be fair for fucks sake? Is there no fucker with old fashioned common sense sitting on this committee of cunts?
It seems any fucking freak or weirdo can change sex and compete unfairly with their blessing. What a bunch of cunts.
Nominated by Cuntstable Cuntbubble