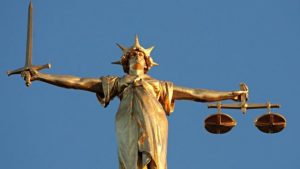 I'd like to nominate the parasites in the justice system especially those that hand out legal aid. After hearing that James Bulgers murderer venables received legal aid however the murdered boys father couldn't get legal aid to fight his release from prison. Read more here.
Another example a bit like the peaceful rape gangs, of our justice system failing the victims of crime.
Shame on them all.
Nominated by The Goodwood One
Good old John Worboys has received 166 grand so far (not including parole hearing or money for a new identity) as a sweet down payment on his barristers new yacht. The cunt was put away indefinitely in 2009 (yes cunters, all your calendars are wrong) for few dozen drug rapes or some such misdemeanour. But… as we all know yachts have quite a high cost of ownership attached to them and those mooring fees can be a right sting on the taint.
Anyway, long story short – they're about to turf rumpoles blingy dinghy out of the good bit and moor him down with .. yuck.. Bankers and Celebs. Coming to an Uber near you some time in 2018, step forward one allegedly reformed rohypnol barmen, a golden goose by any other name, and conveniently with a new name and pocket full of beer tokens…
If you think I'm exaggerating a little, have a google around for the involvement of a few familiar faces in the 'supposed' challenge to his release (Telegraph has some good stuff). Good old SuckDick, Matrix Chambers to name a few. They haven't even started yet and there's already been sackings and double payments. No trough is too deep, no cause too sick and perverted that these people wont be around to make a few 100k out of it all in the name of keeping us all safe (well, for about 8 years anyway). His victims ? They got 40k —- between them.
I no longer have words for these people.
Nominated by Big Khunt