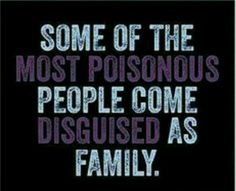 I crave indulgence from my fellow cunters, but today is my sister's 77th birthday and I need to get this off my chest.
How the fucker has lasted this long is frankly beyond me. She is without a doubt one of the most truly evil people I have ever met. Her very existence is based around thinking "Who can I fuck up next?" She could give lessons to ISIS on being a cunt.
I not seen her since my mother's funeral over 30 years ago. I even moved house twice without telling her where I live. While my mother was lying on her death bed, she was clearing out the house of her stuff. She persuaded my mother – not in the best mental health – to change her will to cut me out of it and then tried to persuade me to break my late father's trust fund to get her hands on that as well.
She is so fucking evil that her husband committed suicide rather than live with her. Really. I can understand that. If I had to live with her, I'd kill myself.
At the age of 77 she is living proof that only the good die young.
Guess what, sis? You're a cunt – and a fucking evil cunt to boot…
Nominated by Dioclese