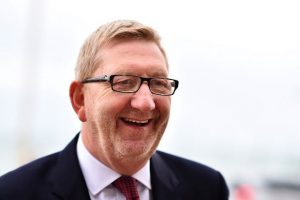 Len McCluskey is a brainless fucking rat faced cunt. I'm certain he'll have had it a few times on here but I just saw the ultra cunt's face on the television and was immediately overcome with the urge to projectile vomit.
It's not even the abhorrent, hypocritical bullshit he spouts and believes in. It's his rodent like features; his unkempt shitty polyester machine washable suit that doesn't fit the fat cunt; his ability to make me feel like I need to bathe after just hearing the cunt's name.
I don't even need to start on the trot or communist nonsense bouncing around his tiny mind. He already looks and smells like he's spent the last 30 years working a strip farm in Siberia with no sanitation or running water so I can't see what difference it would make if he and his micro-penis pals got their way.
Nominated by Fuckwit