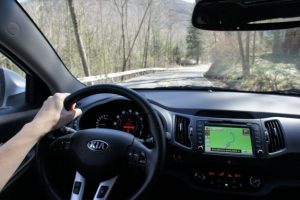 I would like to cunt drivers of Kia Sportages. Apparently not a bad car for the frugal outlay, despite it having the longevity of a prawn sandwich.
No it's the fucking arrogant prick drivers running around in what are pound shop Evoques, who are attempting to steal the crown of cuntitude from traditional BMW and Audi cocksuckers. Several occasions I have been overtaking in the fast lane only to have one of these wretched bum grumbles drive about 3 feet from my rear bumper, only to tear past me at 90mph plus, like Jack fucking Regan as soon as I move over.
High priests of the Church of our Cunting Saviour are these Sportage drivers.
Nominated by Paul Maskinback
I would just like to state for the record that my Kia of choice is an 11 year old piece of shit Rio CRDi and not a Sportage. A Sportage is a poor man's Chelsea Tractor and I don't care how poor you are………. if you drive an unnecessary and oversized car which is hard to see past and over at T-junctions……….. you are a cunt by definition.
Nominated by Two In The Stink