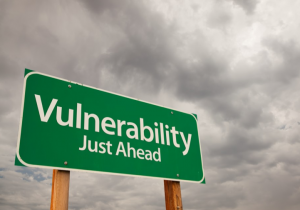 I want to nominate – NewSpeak no. 1: "Vulnerable" – for a cunting.
Dictionary definitions – 1. Exposed to the possibility of being attacked or harmed, either physically or emotionally. 1.1 (of a person) in need of special care, support, or protection because of age, disability, or risk of abuse or neglect.
Cunt definitions – 1. A person or persons who, while ostensibly the subject of caring left-wingers, remain for the most part a resource for certain left-wing activities, or ammunition for a political agenda. 1.1 An adjective used to categorise a person or persons for further use in achieving a left-wing political goal.
Examples –
"These homeless people are vulnerable, let's help them for one day to make us feel good about ourselves, then forget about them for the rest of the year."
"But the cyclist is vulnerable, so it can't have possibly been their fault."
Cunting details –
First of all of course there are vulnerable people (as in definition 1.) who require and duly receive help, from all people. This is good, and not the subject of this cunting. However, the nature of help that a certain type of lefty cuntbag – without enough self-awareness to see any kind of picture bigger than their own ego – likes to engage in, results in far less assistance for those that need it deserve, as their needs are absorbed into the whirlwind of ego-plumping, virtue signalling, and agenda bashing associated with such "help".
To wit, (and here is my primary example), in a moment of "Brave New World" shock, I heard the term "hierarchy of vulnerability" used by a lady (who's intentions were obviously bad to anyone other than herself) regarding the subject of road safety. The idea was that a persons responsibility for road safety was inversely proportional to that persons vulnerability. So, no matter what the circumstances, a pedestrian was less responsible than a cyclist, who was less responsible than a car driver etc.
To her, and possibly to many other cuntfaces, this makes perfect sense. "Yes", they would say, "let's make sure those horrid car drivers keep clear of the precious cyclists who can do no wrong. Oh won't somebody think of the children!"
But of course this only would make any sense if everyone was exactly the same – but they aren't are they you stupid fuckin cunts. Everyone is different, and there are a lot of stupid and dangerous cyclists and pedestrians on the road, while there are a lot of sensible ones too. Just like there are likewise drivers and pedestrians.
By unnecessarily classifying people as "vulnerable", the result is that rather than their being a brave new world of safety and happiness for everyone (they are just trying to save lives remember), what actually happens is that those identified as vulnerable feel a undeserved and disproportionate sense of empowerment, and consequently act with less care, and more arrogance.
This literally results in a reversal of the natural order – and this isn't a coincidence. The humanist and vapid ideology behind liberal thinking can only gain traction if it is seen to be working towards something better than what we had before. Unlike religion, liberal humanism doesn't have the power of the fear of the collapse of civilisation behind it that religion does – it has to invent its own, so its power is the fear of a lack of perceived (yet non-existent) "equality", which activists (cunts) are required to continually gossip publicly about until the state (god) is required to intervene.
So this is what vulnerability is mostly (there are exceptions) about for these bastard cunts. It's about showing that this new utopia that they are creating is caring and appeals to the sympathetic urge in the short term. It doesn't matter what the long term effects are, it doesn't matter that cyclists run over red lights or undercut articulated lorries with impunity, paying for their life-taking risks with the entitlement afforded them by feel good bullshit propaganda. It doesn't matter that school children walk in the middle of the road drunk on arrogance and ignorance while cars queue up behind them. No. As long as somebody feels that somebody cares about a victim group more than a perceived Victorian caricature, then someone (a cunt) can feel progressively more that there is some point to rewriting all the rules.
How about homeless people, are they vulnerable? Are they bollocks. They're fucking tough as shit to be able to not only put up with the weather, lack of food and security, and the chance of being vomited on by a group of Marxist Society students (it should be the other way around) – not to mention the sympathetic looks from experts in pretending to give a shit. Of course you could easily be under the impression that almost all homeless people are just down on their luck, and couldn't help it, but only a deluded self-satisfied cunt would think that. People are different, some like the chaos, some aren't capable of living with others, some are just twats. The point is, most of them probably don't deserve our sympathy, and none of them fucking want it.
But they are vulnerable, and so that means that hoards of do gooding twats will be up in arms anytime another sympathy slot comes up on BBC Breakfast (8.10am usually), a journalist needs something to do at the Guardian, or the Joseph Rowntree foundation needs to meet its monthly targets. Reality doesn't matter – what matters is that there is a river of sentimentality flowing through the valley of homeless cyclists into the quango-mire of sympathy for more intervention by the state and state funded charities.
As stated at the beginning, yes there are vulnerable people who really need help – so go fucking help them you cunts and stop going on about it. Oh and FYI helping them doesn't include giving money to charities who spend almost all of their money on high street shops, huge offices, and advertising campaigns. It doesn't mean making them feel like the world owes them a favour. It doesn't mean using them for political gain. And it cunting well doesn't mean liking anything on facebook or retweeting something.
Fucking stop redefining language to make it suit your political agenda you ignorant, self-aggrandising cunts!
Nominated by Cunting Rank Wags