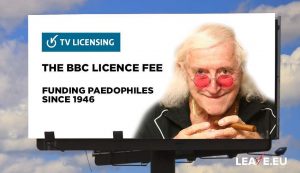 Emergency cunting for the BBC,
So the cunts have published their 'Top' stars earnings (how much they pay the cunts with licence payers money).
I personally don't give a fuck as I have never and will never pay these cunts a penny (although I do enjoy a few of their programmes) but paying Chris Evans over two million and other 'Stars' ridiculous amounts shows the cunts for the cunts they are.
What will happen? People will have a moan and carry on as normal.
Typical of a country full of too many sheep like 'Do as your told' cunts.
What a pile of cunt, with a piece of cunt on top.
The cunts.
Nominated by Black and White Cunt