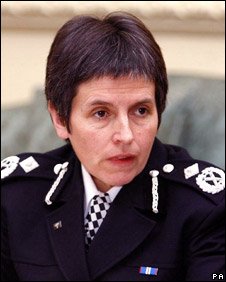 Cressida Dick is a cunt.
The new chief of the Met has announced that she is a lesbian. Well,what a fucking shock,who would have guessed? However,the reason I'm cunting the silly bitch is that she has announced that "diversity issues" will be a key part of her regime, while also announcing that solving burglary was now a low priority.
Fucking great. Ignore the fact that people's houses are being robbed,in favour of pushing minority agendas. …"Your house has been burgled,you say…Well tough shit, we're too busy making sure that deviants and immigrants are taking priority over the people who pay taxes." I'd have thought that keeping peoples homes safe is a bit more important than the Gay/Lesbian/Sandwog/Pikey/Extremist Alliance feeling "excluded".
Nominated by Dick Fiddler