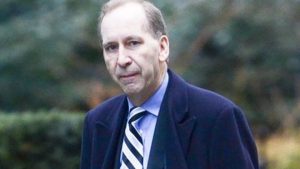 Patrick Rock is a cunt and so is every member of his legal team.
Rock is former aide to Cameron who has been found guilty of downloading indecent images of girls around the age of ten. The fucking nonce's legal team had the temerity to claim that since none of the images showed completely naked girls they were comparable to the photographs Lewis Carroll took of ten year old girls, so "to criminalise Rock would be to criminalise Carroll".
Call me naive, but I'd venture to suggest that the main difference here is that Rock was most likely downloading from a site with 'jailbait' in the title (and visiting such a site surely gives a good idea of his interests) and it's highly unlikely that such a website would ever be interested in Carroll's bland, anodyne imagery.
Noinated by: Fred West