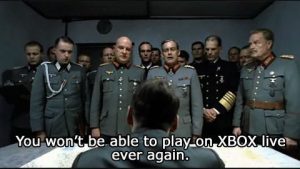 "Britain faces seven years of limbo after Brexit" says Donald Tusk.

I have now had enough of this wank; YOU might think you have created a thousand-year Reich, but you will pay the price for your arrogance and stupidity, as did Hitler, Goebbels et al in their bunker. Just how long before YOU start furnishing your homes with art treasures looted from the galleries of other SOVEREIGN states??
More threats, more crap… Well, here's one for you, you tera-kardashiCunt.
You will be dangling at the end of a rope, along with those dreadful mistakes of nature Juncker, Merkel and Windbag Kinnock.
EU buildings will lie in ruins, incendiary- and bunker-bombed out of their rancid existence.
Nominated by: HBelinda Hubbard