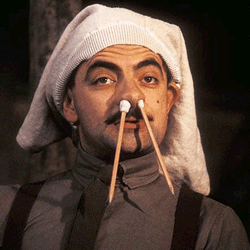 Blackadder deserves a cunting.
Overrated….full of that shower of self regarding right on wankers who everyone was expected to admire and fall about laughing at.
I didn't then and, watching the re-runs now, I was right not too. Absolute shite.
at least they've started dying off. Proper punishment, I say,
Woof.
Nominated by: Dan