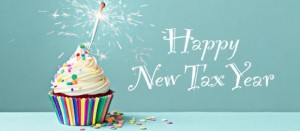 It's that fucking time of year again when we desperately try to get all the paperwork together so we can claim back all the overpaid tax that the cunts at HMRC have overdeducted for the previous 12 months.
I love the 6th April – like a fucking hole in the head. Every bloody year I submit a tax return for myself and then just to prove I'm a masochist, I do one for the other half as well.
Last year we got about £1,600 back between us. That's £1,600 they helped themselves to and we should never have paid them in the first place. It's like a savings scheme – but without interest. But fucking Jesus Christ help you if you owe them money. Then is threats of dire consequences and big fines if you don't do all the paperwork on time and cough up the dosh.
Yeah, I fucking love the 6th April. It's my own bloody fault for being an ex accountant…
Nominated by: Dioclese