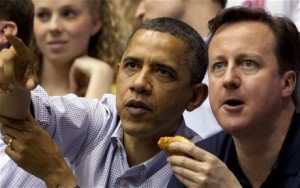 Apparently America's most useless president in history is to stop off in the UK to tell everyone to vote to stay in the EU.
Apart from having no business in doing so, what the fuck does this fucking Yank cunt know about Europe? Answer, fuck all.
How would he think his people would react to that cunt Cameron going over there and telling everyone how to vote ? Not very well I suspect.
So fuck right off Obummer, we don't want you here.
Nominated by: Captain Cunteye