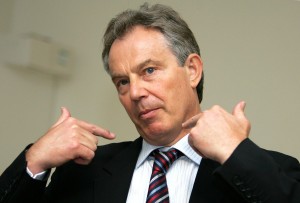 I pray leave to move for an emergency motion under UN charter 666 to nominate the Cunt Tony Blair as being a shameless shitting himself lying spinning cunt.
You will have heard him attempt a pre emptive strike in lieu of the forthcoming Chilcunt report which will almost certainly criticise him for misleading Parliament, or at least it should if it is doing its job. He is sorry for acting on 'Intelligence which was wrong about Saddams possession of WMD' apparently. Well hold on right there. You see Blair you lying cunt, in actual fact there was no intelligence wrong or otherwise which claimed Saddam still possessed WMD. This was established during Alistair Campbells testimony in which he was unable to pinpoint what item of intelligence justified your bold assertion to Parliament that such possession was 'beyond doubt'.
As a lawyer you know full well the import of such a phrase and you used it without justification. You lied in other words. If you had any intelligence which claimed this and which you acted on in good faith and which subsequently transpired to be wrong then you could be forgiven. But the fact is there was none. You are spinning a crock of shite today as if that was the case.
Fuck you , despite joining the Paedophile ridden Catholic church your concience is still eating you up as you look like a fucking skull.
Nominated by: Vermin Cunt Spotter