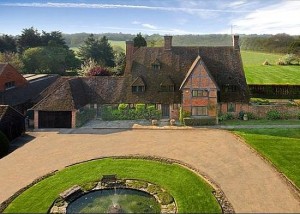 Farmers are a bunch of whinging cunts the lot of them. The endless, "oh but we have fuck all, we sell our milk for a penny a pint" (while I pay Tesco a cunting quid and a bit for four pints! ….. CUNTS)
As for riding around in top of the range land rovers, they're doing it on fucking excise free red diesel = tax dodging cunts.
"oh the farm has been in the family for 6 generations" = six generations of tax dodging whining cunts.
You may well provide a portion of what we eat and drink but that doesn't make you immune to a damn good CUNTING you fucking whining shithouses.
Nominated by: Cripplecock

Farmers are the inbred elite 6th generation of Cunts. Farmer Palmer isn't a piss take, it is a biography of the whining tight fisted inbred fuckwits. They farm because they are no good for anything else, and they have no social skills.
They think feudal times are the best thing that ever happened to this country. And they live in the cuntry, says it all
Nominated by: The Oncoming Fart