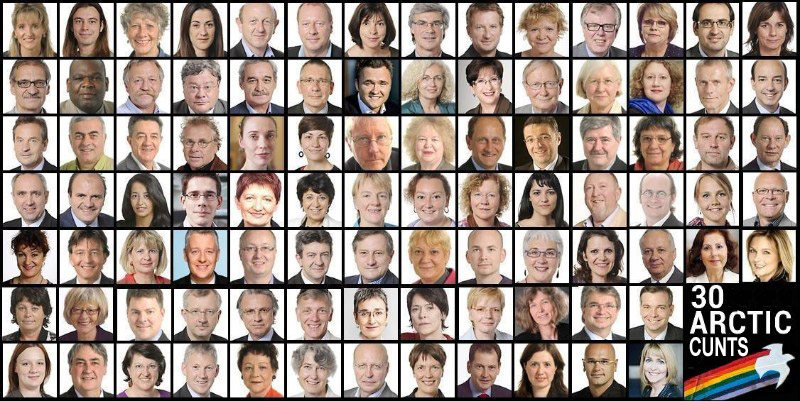 A complete bunch of cunts if ever there was one. A self-righteous gaggle of global warming bollocks believers, who expected the worst outcome of their little stunt to be a slap on the wrist, before swaggering home to the acclaim of their cunty mates.
Fucked up the intelligence assessment on this one a bit didn't you cunts?! Turns out the Russians think global warming is bullshit, and don't take too kindly to tree-hugging eco pirates trespassing on their kit. These cunts are now shivering in the corner of a grotty jail, praying that their cell-mate 'Big Ivan' doesn't wake up and give them what for with his Stalin's organ again.
Because these cunts were 'there to represent us', those cunts at Greenpeace now want everyone to bend over backwards lobbying the Ruskies to get these cunts out. Well I've got news for you cunts. You don't represent me, you don't speak for me, and you're a sanctimonious bunch of martyrdom seeking, myth believing cunts!
I'm starting a petition to keep you cunts in jail.
Nominated by: The Large Visage