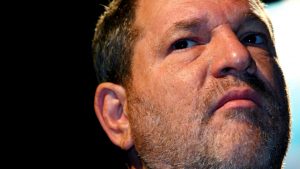 Harvey Weinstein needs cunting. You've ruined it for all of us mate.
Took it too far with the wrong kind of birds with a half chance of having their pointless vapid banal vacuous voices heard. Should have stuck to junior administrative employees you know perhaps your fucking secretary like the sensible amongst us often do.
How am I supposed to compensate for my total lack of charm wit or a half decent line if I can't get young female employees drunk throw some money about then whip out my erect veiny lob at a choice moment.
So well done cunt you just made the world a little less fun because you couldn't control your misogynistic debauchery to a sensible level. You had to take the fucking piss with it.
Nominated by Fuckwit