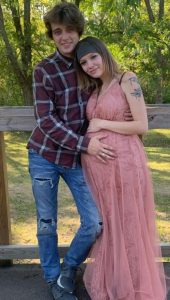 Apparently this pair of attention-seeking twats only have sex on Christmas Day…
https://www.thesun.co.uk/fabulous/13492374/only-sex-once-year-december-25-christmas-present/
This is really several mini-cuntings…
1/ the modern media for taking a prurient interest in what really should be kept private. And the desperate attention-seekers who let the papers publish the most intimate details of their lives.
2/ Jen Stephens for claiming her boyfriend is happy with this arrangement. I don't know about fellow cunters but when I was in my teens and twenties I pretty much wanted it every fucking day. Come to think of it, that's still the case in my 50s.
3/ Rob Walker for going along with this shit. What the fuck is it with all these sad Beta-males these days? Happy with one shag a year? Fuck off, get some self-respect and get down the fucking pub and shag a couple of drunk birds for fuck's sake – you know it makes sense.
4/ Myself for reading a story from the Sun.
Nominated by: Cunt's Mate Cunt