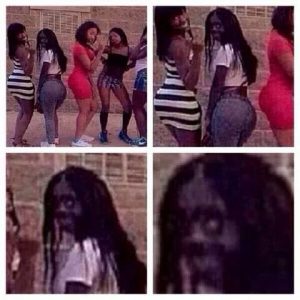 What a bastard. It's all down to bandwith – which we aint got. Dodgy connections which freeze and sound that clicks and gurgles like a dying OAP. What apparently the trade calls "artefacts".
News feeds come in live from all over the world with microphones locking on distant sirens and car horns all in glorious stereo plus extraneous whizzes and buzzes picked up down the line. Drives me poor pussy mad cat crazy – claws out and howling she tries to rip the telly apart to get to the rats or whatever she imagines is in there.
Mobile phone type beeps are the worst, seem to hang in the room in a freaky three dimensional Ipcress File soundscape. What – where the fuck was that?
We are all going to work from home and use Zoom and other yellow peril crappoala to get connected? Not when de yoot are gaming on the internet and the connection drops below 1mb. Cunts.
Enough has been said about the backgrounds to presentahs ect doing webcasts from home but not half enough about the aesthetic – Maitlis in vampire make-up, unknown presentah slappers with Essex fake tans, that jaundice look that seem to be on-trend on the street and on digital. All in garish high contrast colour.
If any cunt wants to upload a mobile clip to the telly make sure it is in landscape format (hold your fucking phone letterbox style) and not portrait otherwise it will not fill the screen and the sides will be filled in with distracting patterns or a stretched image. I do not like it.
Nominated by: Sir Limply Stoke