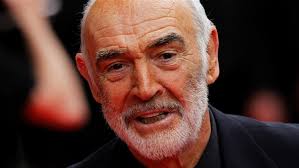 Congratulations to Cuntakinty who correctly predicted the original James Bond of the Film franchise Sean Connery would be next to conk out aged 90.His son announced he died in the Bahamas today after being "unwell for some time".He later won an Oscar for his role in the Untouchables and played Indianna Jones father amongst many other roles.
On to Deadpool 180:
The rules:
1) Pick 5 famous Cunts you think will conk out next.It is first come first serve.You can always be a cunt and steal other peoples nominations from previous pools (Like Black and White Cunt frequently does.
2) Anyone who nominates the World's Oldest man or woman is a cunt who will be ignored.
3) It must be a famous cunt we have heard of.
4) If your pick has already been taken, tough tits, it's first come first served (only because we can't be arsed to check )
My picks (Shaun)
Leslie Phillips
Peter Sutcliffe
Martin Bashir
Saeb Erekat
Rush Limbaugh